This past week, many of us came together for to build the bazaar. This is a vibrant marketplace in the middle of the desert. We surrounded it with walls which separate it into several districts. Pathways were laid down connecting all the shops.
This was our build event, a once regular tradition which we decided to revive. After the resounding success of this build, it is safe to say we will have this type of event on a regular basis once again. The result is something to behold and displays the various build styles that the Cavetale community has to offer.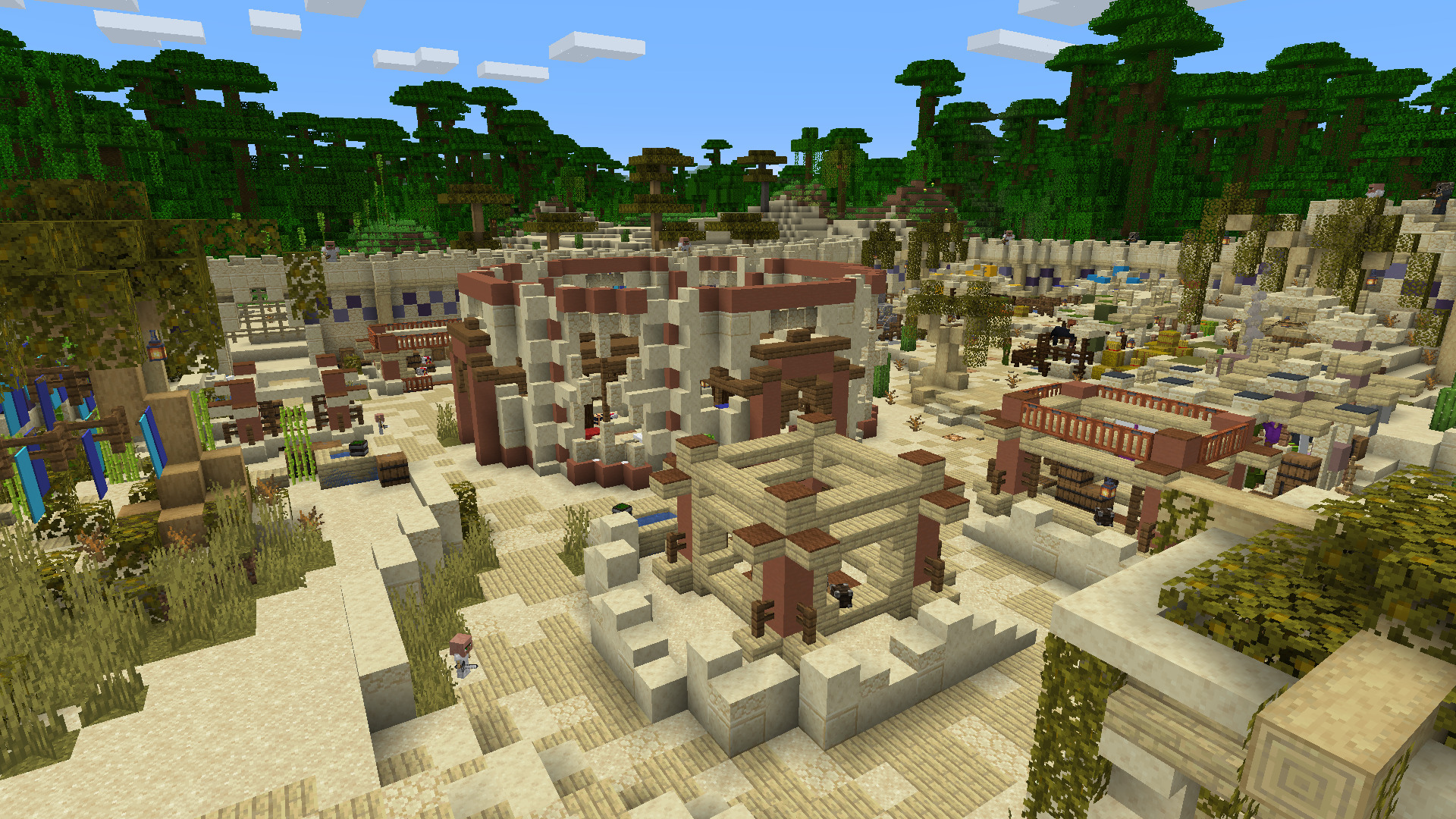 The people involved in this event were, in no particular order: Koontzykinz, SpicyMojito, ImLithuanian, StarTux, WubbDubb, ZuzuZzZz, CyrusFyre, killergames1, King8ight, KarateGirl77777, SealFart, Pixlesquid, KalistaAnanke, JohnnyOo, Black0ut1, Or1on8, IM_Kami, IM_Shae, TheRedMakerMan, Toy_2, anniconda, KrissyXD, pieinyoureye. You should all be proud of this build and will be rewarded with a small token in-game. If anyone missed this event, worry not, there will be plenty more chances to participate in various themes in the future.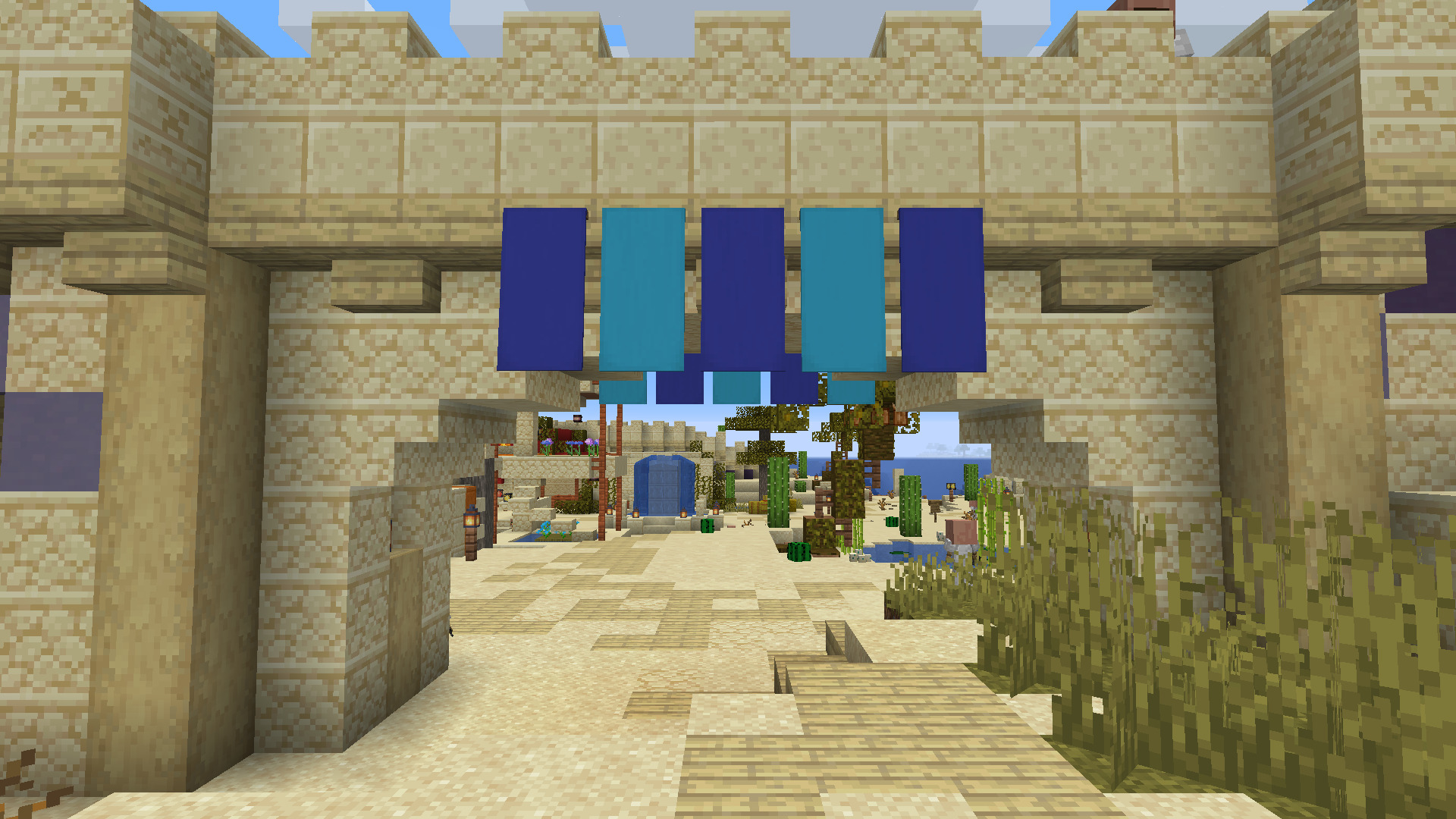 The idea for this build came from the Minecraft subreddit, where they have a bi-weekly build challenge. This one was simply themed "Market." We decided to spice it up and add our own theme on top of it, and make it a desert market, also known as a bazaar.
Pictures from the event will be used for us to participate in this challenge. You can view the album following this link. We would like to thank everybody who participated and hope to see you all in the next event.