This is the result of the Medieval Town Build Event 2021. It was an event hosted on May 22 2021 and is now completed. We have a timelapse video, many nice pictures, a kit with goodie bag, and last but not least: A gorgeous build site filled with medieval buildings.
Many of you guys showed up and helped us make this build come to live. We would like to extend a thank you to everyone of you. The list of participants is long:
7OwO AbysmulVoid Adis_030 Airont Alicia_COWS Ambs__ Amiral_Suisse Andrenidae Atox61 Black0ut1 BlueNinjaTiger CalculaThrice ContagiousDuck ContagiousPow09 Cyb3rKo Daenges DanTheApplet Das_Elefant Dayman1000 DrakonSerpent Drodle Dupp Edvard FlowerFloofs Fulvia_burns GlassPaladin GreenLiciouss Hairekkeiz Hendriks HexEditHD Hurricane_Hamish JUGG3RNOTR32J KR_Shae KalistaAnanke Koontzykinz Livv013 Lord_sheep MenoMano Mez100_224 NotAnOvoid OhSophiee PootyPeanut PumpkinJohnny PumpkinTix PupDog4Life Rat4301 RedstoneKeeper SaltyLemonade96 Shirokew ShotOfPoison SleepyDemon878 StarTux Tbnrfrags59 Tekkersmon TheLurker TheSmashr7 UnderThePressure Vet_Leuk VioletWings Wartgrad XxFoxyMoonxX Zacho1993 ZuzuRosette Arcantos Arnold_1 _GrooveCraft I_Play_Games Spiritus __Jewls actor_name allywn ani_kitsune beefoncomputers brenpeter brian2565 caryjames ccris20 chocolateteddy dms06dotte glowdestroyer19 killergames1 papamaci rintamaki shionasam thelaborrocke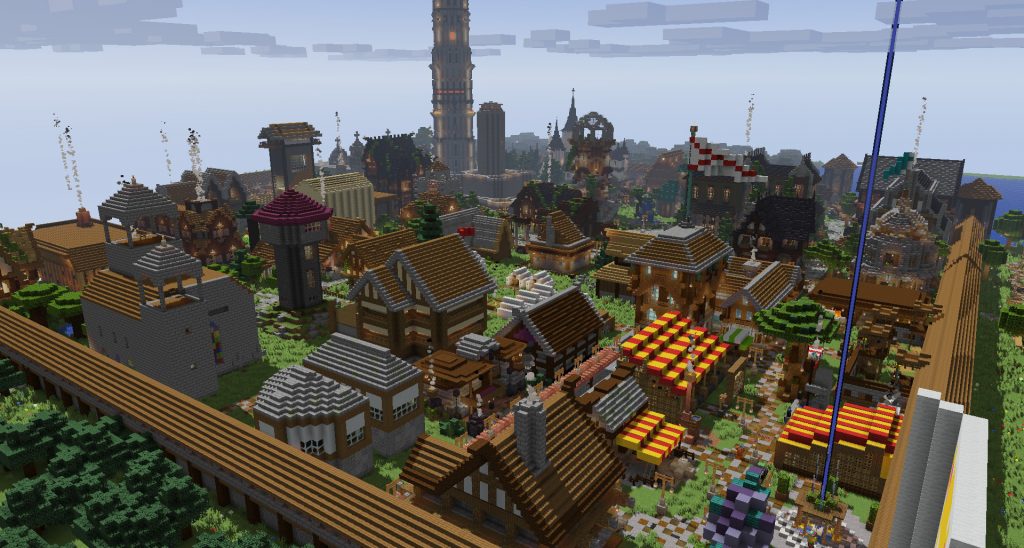 Below you can find a description of the event itself. Enjoy!
We haven't had a build event in a while, so we're calling on all builders to help us make this medieval town happen! The main inspiration is the Season 2 Extreme World spawn where we recreated a classic European town from the medieval (or Enlightenment) era, together with town wall, harbor, windmill, and everything else that's commonly found there.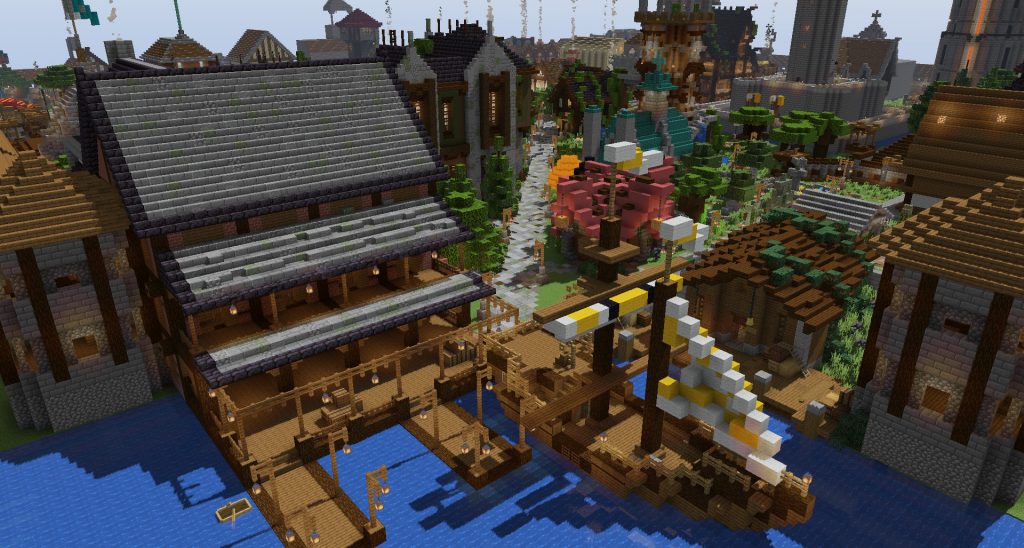 To make this happen, Zacho1993 and Livv013 prepared a new creative world for us to build in. It comes with a nice landscape, a river, city wall, roads, and much more of a scenic backdrop. It's up to us to fill this place with life!
As usual, we would like to reward all builders with a brand new title and a nice goodie bag. Plus we want to make another timelapse to put on Youtube to show off the skills of our builders. We may also use the finished sites to host future events.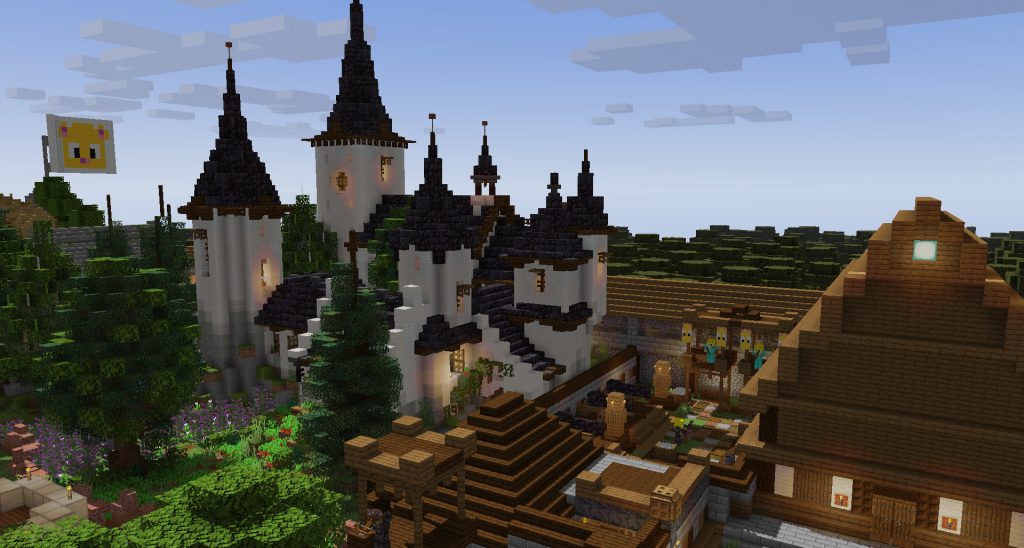 Keep in mind a few rules:

Stick with the theme (medieval) and make an original build; nothing copied from Youtube or PlanetMinecraft or anywhere else.
No flowing water, lava, explosives, unsuitable blocks or aggressively ugly builds. They will be removed.
Don't break or modify other player's builds. Griefing will be banned as usual. Build groups are allowed.
No entity spam or other activities which will disrupt the build event.
Build in scale. 1 block is 1 meter.
Have a lot of fun.