Update: This was an April Fool's joke, yet the server actually existed for a brief time. However, due to lack of interest, it has since been discontinued.
We are happy to announce that after months of negotiations, the Cavetale server will join forces with Microsoft to bring you even a Minecraft experience which is in tune with the most recent developments. As you know, Microsoft makes Minecraft and ours is one of the first to join their new network of independent servers.
Along with this, we proudly present the newly opened Windows 10 Edition server. We are no longer limited to Mojang's Java Edition, but also offer Microsoft's official version of the game. You can use your PC, Xbox One, Playstation 4, Nintendo Switch, and even iPhone and Android, to connect with this Cavetale server and stay in touch with the rest of us. Instructions are as follows.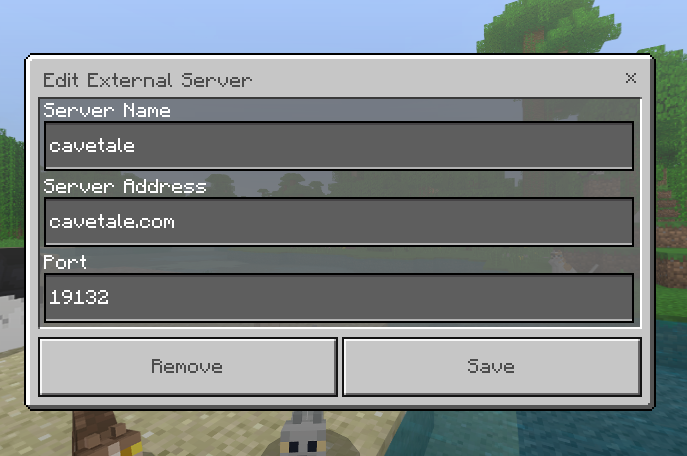 Launch Minecraft Bedrock Edition (aka Windows 10).
Click Play, then Servers, then Add Server.
Fill in the form:

Name: Cavetale (or whatever you like)
Address: cavetale.com
Port: 19132 (the default)

Click Save and this Cavetale server will appear below the sponsored servers…
Join and start playing.
And that is it. Chat is connected with the usual channels, and there are a few additional commands to help you get started. As you log in with your Xbox Live Account, you have to type /rules and read and accept the rules before you can rank up again. We hope to see you on the new server soon!