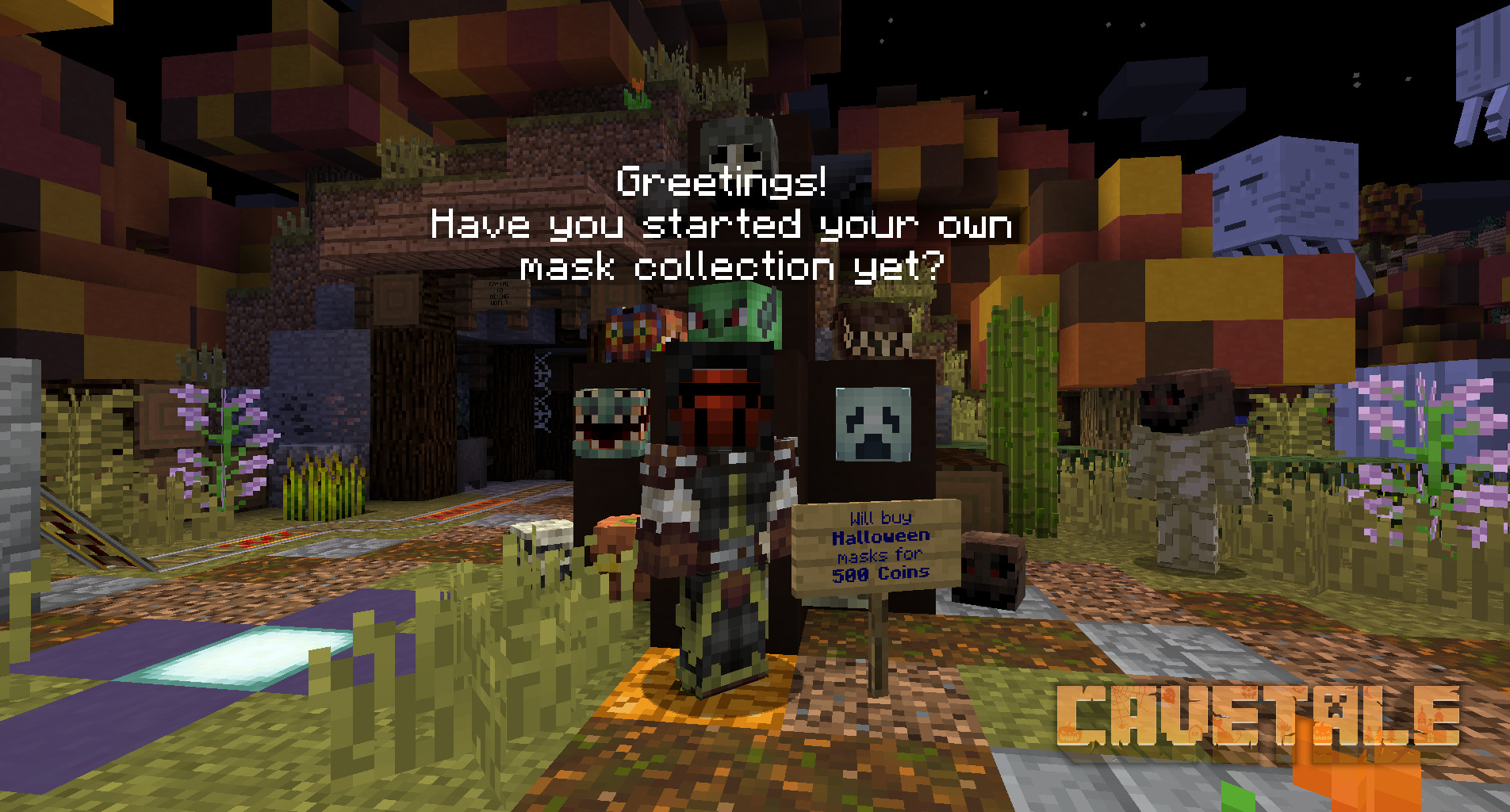 The second part of the Mask Collection event just started. You will find a new guy at spawn. He is… shady. However, he will buy one copy of each mask off you for 500 Coins each. There are a few changes to mask collecting:
There are now 19 masks total.
Only one mask can be found per dungeon.
A new mask will spawn in any dungeon which has not been raided yet, no matter if you showed your previous one around at spawn.
You are most likely to find one which you have not yet shown to the Halloween freaks at spawn, or not as many.
Completing the Collector's collection will yield the brand new MaskCollector title, and he will reveal his dark secret to you. What could it be? This event will go on all week, or until someone finds out the Collector's secret.