Collections
Black0ut1 edited this page on 2023-03-14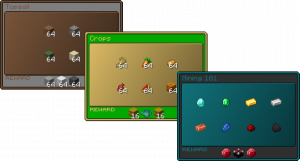 Collections are bundles of items that can be deposited in exchange for rewards and daily game dice rolls.
Commands
/collect – Open the Collections menu.
Depositing items
In the Collections menu, you will see a list of bundles that are available to you.  Click on a bundle to see which items it requires.  Once inside of a bundle you can deposit items from your inventory by clicking on them.  The rewards listed beneath the bundle requirements will become available once every item on the list has been deposited.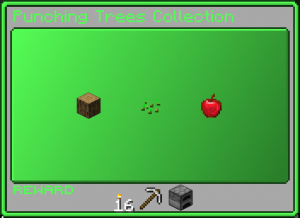 New, more complicated bundles will become unlocked as you complete collections.