King of the Ladder
Black0ut1 edited this page on 2018-10-12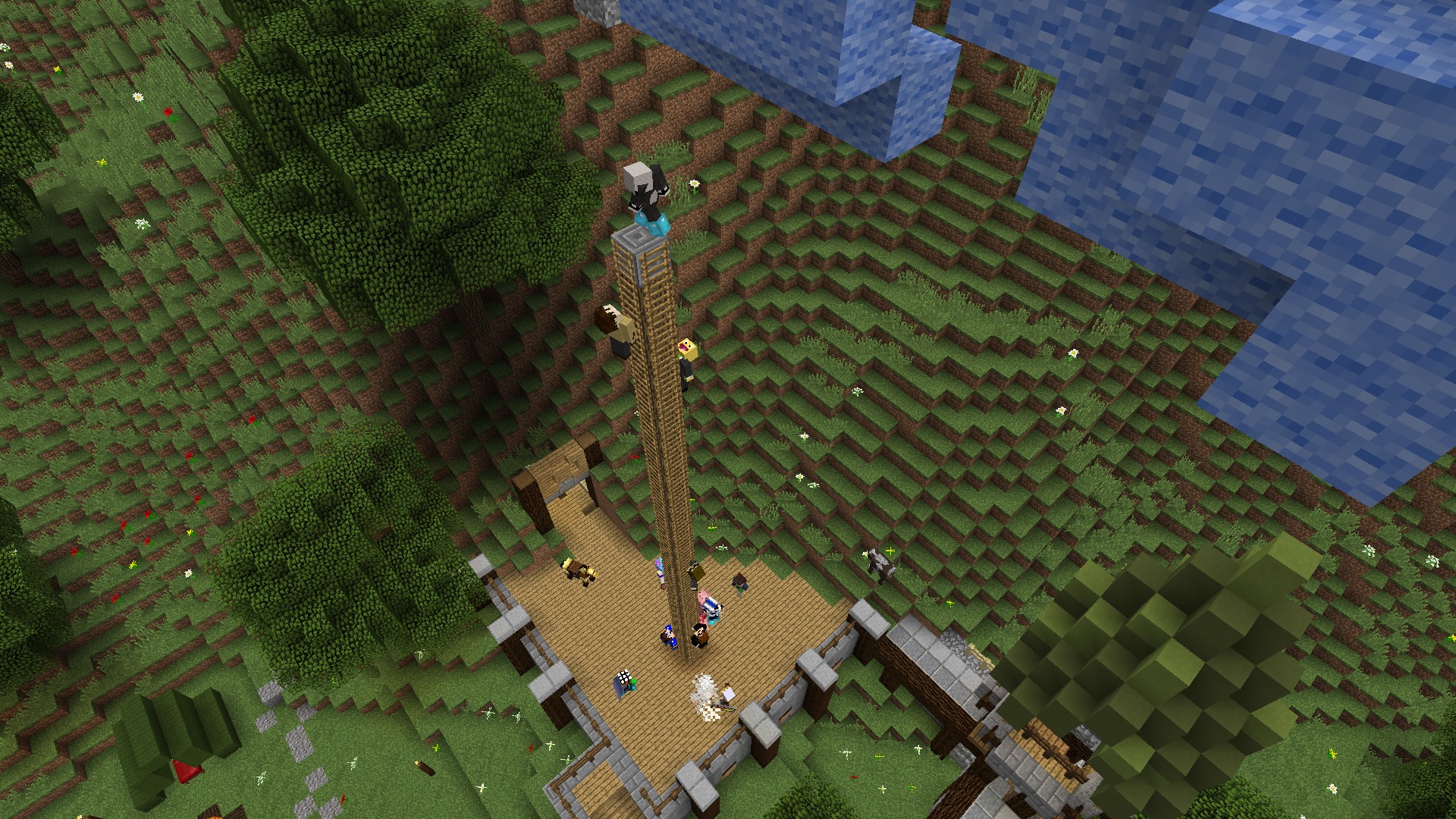 King of the Ladder is a PvP-based game which pits players against each other as they attempt to break a block atop a tall ladder.  The first to reach the top and break the block wins the prize!
Gameplay
Playing King of the Ladder is simple, even if it's your first time.
Use /KOTL to warp to the arena.  Sleeping in a bed once there is a good idea.
Once the block has been placed on top of the ladder, climb the ladder and try to break it.
You can hit and be hit by other players along the way to secure positioning.
The player who breaks the block at the top of the ladder wins, and the round ends.
Rules
No items besides food are allowed during the game, unless given to you by an admin.
Play the objective.  Don't start a brawl at the bottom of the ladder or attempt to ruin the fun in any other ways.